Get Started With Charlotte's Best Kids Taekwondo Program!
At Charlotte Taekwondo America, we want to build students that are confident and successful. Our Kids Taekwondo Classes will accommodate students of any background or experience level, give them the best martial arts training available in Charlotte, and provide a safe and comfortable environment where they can thrive!
Taekwondo is a martial art very similar to karate and helps students develop crucial life lessons about self-discipline, focus, confidence, and teamwork skills. Starting as young as five years old, our professional instructors will help your child learn to set and achieve big goals... get started on helping your child develop an indomitable spirit today!
Just fill out the short form below to learn more about Kids Taekwondo Classes!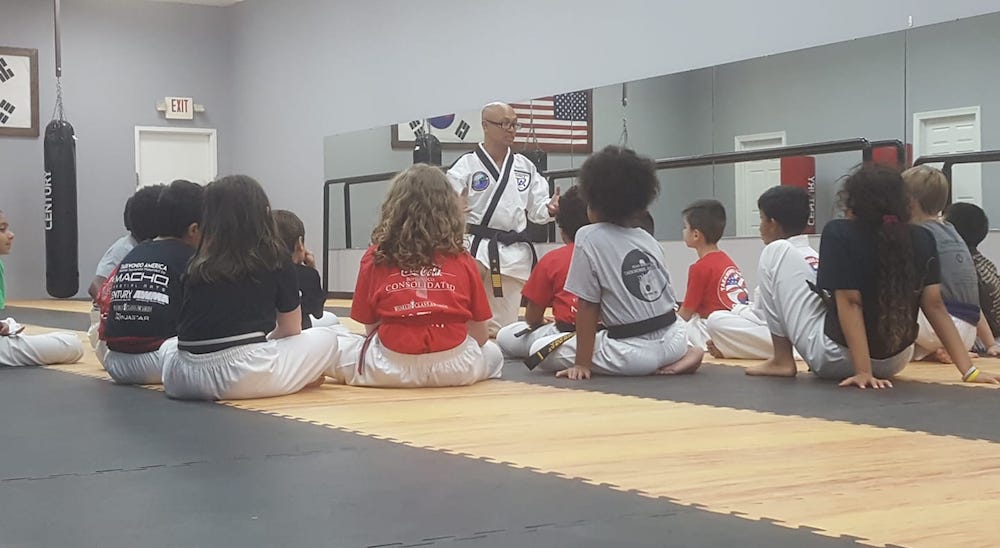 Why Choose Kids Martial Arts?
Taekwondo is about more than just punches and kicks! It gives students an amazing opportunity to pursue positive growth and learn core life skills. Our instructors at Charlotte Taekwondo America are nationally-certified experts who can help your child learn to become more confident, disciplined, respectful, and courteous. They'll get the foundation they need to thrive, both on and off the mats.
Join us in Charlotte and give your child the chance to become a better student, sibling, child, and leader. Our kids martial arts program is designed to help each child become the best they can be in every aspect of life!
Through Kids Taekwondo Classes, your child will:
Develop unshakable confidence
Learn teamwork and leadership
Meet new friends and mentors
Learn lifelong habits of fitness
Help your child learn genuine life skills through the martial arts! At Charlotte Taekwondo America, our kids karate program is built to propel your child to lifelong success. All you have to do is get started.
Enroll in Kids Taekwondo Classes Today!
Charlotte Taekwondo America is ready to help your child thrive. From learning confidence to understanding effective anti-bullying strategies, kids martial arts and karate classes are a great way to help your child lead their best life -- whether you're here in South Charlotte, Monroe, or Matthews.
Just fill out the short form below to get started with Taekwondo!